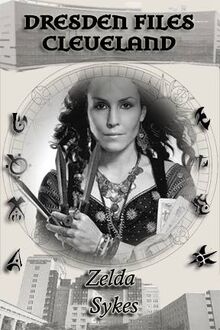 Player: Rachel
Aspects: An American gypsie who uses the lore of the past to construct the future
Quotes:
Description:
Zelda is a member of the Coventry branch of the Cleveland Paranet who uses Tarot cards to predict and alter the world slightly based on what was revealed.
Spoilers! Current Info!
One Shot
Between Rituals and the One Shot, Zelda has moved to the west side and is the leader of the entire Cleveland Paranet.
Strangers
Zelda is nowhere to be seen when Reppa arrives back from his trans-dimensional journey
Ad blocker interference detected!
Wikia is a free-to-use site that makes money from advertising. We have a modified experience for viewers using ad blockers

Wikia is not accessible if you've made further modifications. Remove the custom ad blocker rule(s) and the page will load as expected.